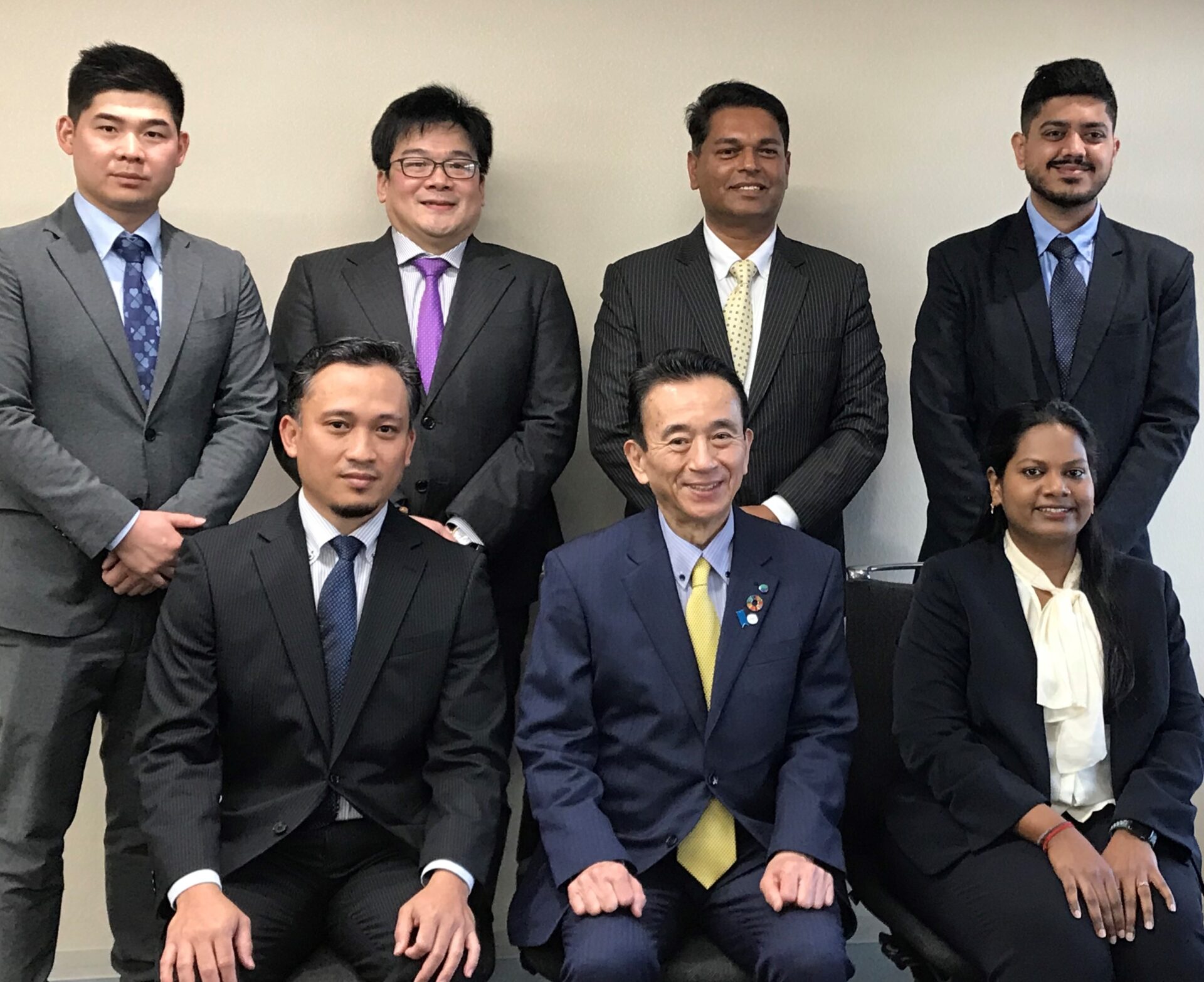 At HICE, we are currently running "Mentor Consultations", as a project commissioned by Hamamatsu City.
Our mentors are foreign residents who are currently working in Hamamatsu. They are here to talk about a variety of topics with you, like your career, starting a business, or just general questions about your life in Japan – so please feel free to get in contact with your queries!
▲Our mentors with Mayor SUZUKI Yasutomo (March 24 2023)
<Back, from left> Wu Deshang (Chinese), Nguyễn Võ Huyền Dương (Vietnam), Usha Ranjan (Bangladesh), Joshi Omkar (India)
<Front, from left>Firdaus Priyo Hartomo (Indonesia), Mayor SUZUKI Yasutomo, Tarini Marugesan (India)
Mentorship Mixer
We will be hosting a mixer for international students and our mentors to get to know each other. It will be a very laid-back affair, giving you the chance to talk to our mentors and your fellow international students. Please take part if you're interested!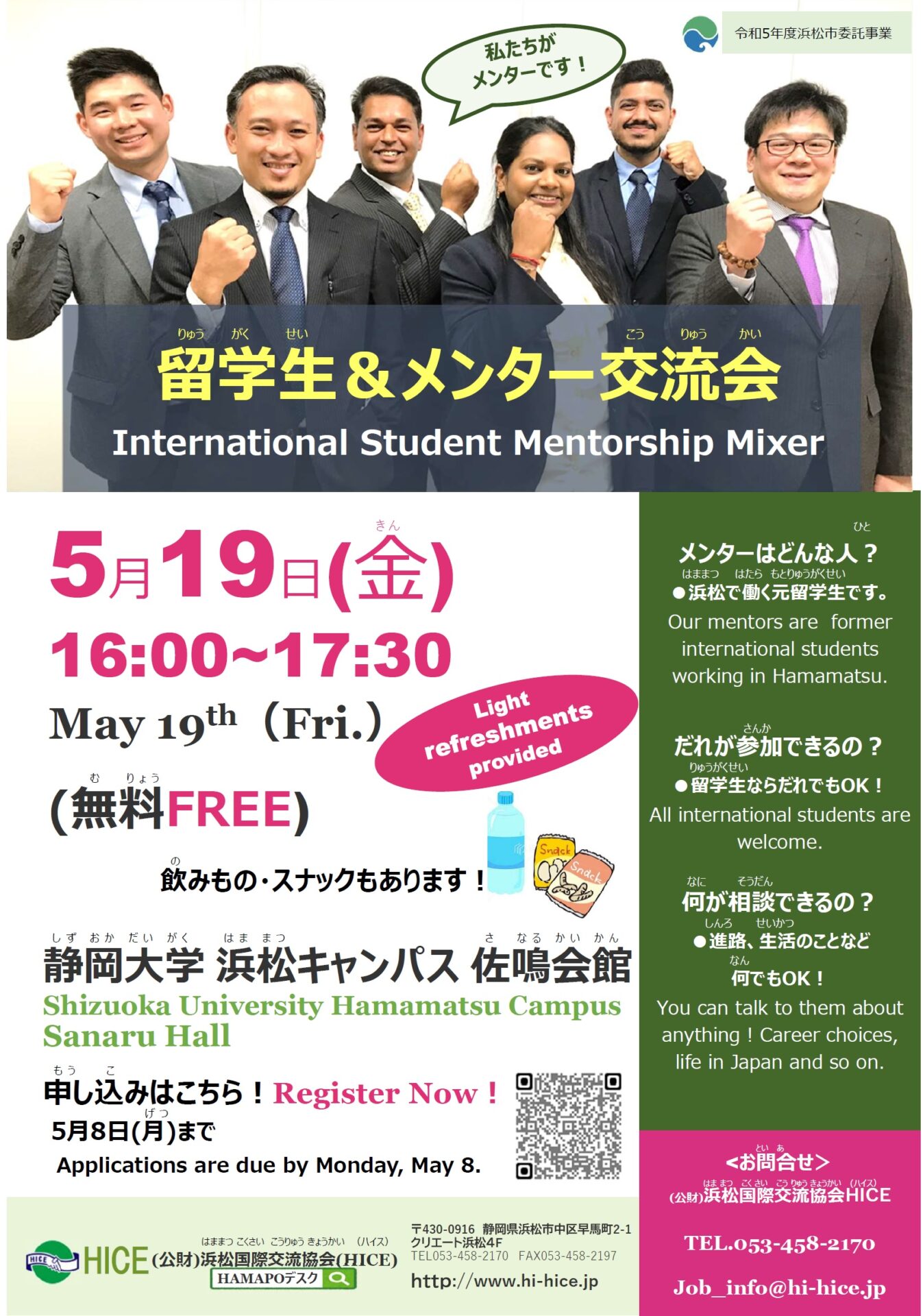 Please contact us at the following number and mail address for any questions about the project.
Tel: 053-458-2170 Email: job_info@hi-hice.jp
Enquiries about this page