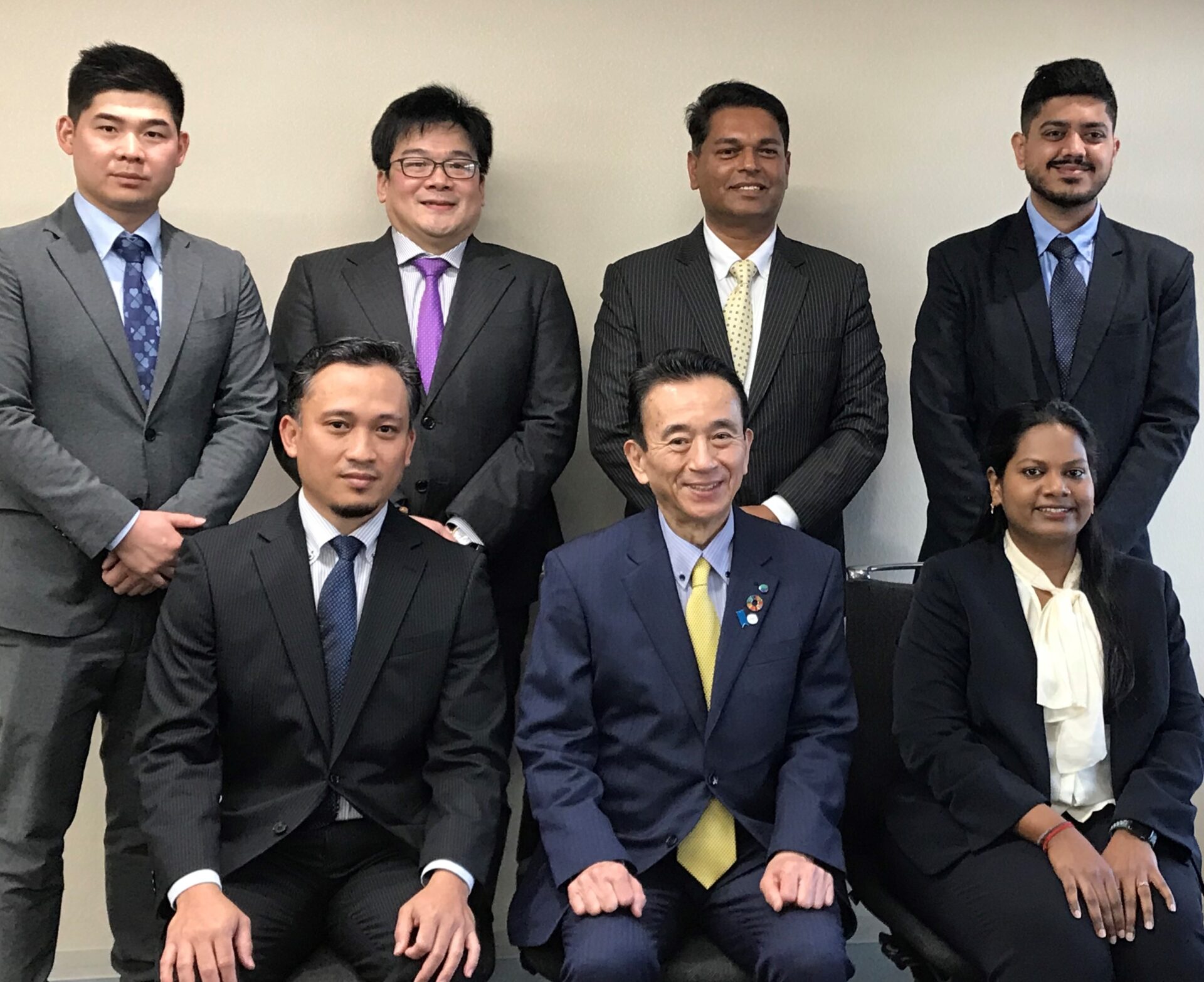 At HICE, we are currently running "Mentor Consultations", as a project commissioned by Hamamatsu City.
Our mentors are foreign residents who are currently working in Hamamatsu. They are here to talk about a variety of topics with you, like your career, starting a business, or just general questions about your life in Japan – so please feel free to get in contact with your queries!
▲Our mentors with Mayor SUZUKI Yasutomo (March 24 2023)
<Back, from left> Wu Deshang (Chinese), Nguyễn Võ Huyền Dương (Vietnam), Usha Ranjan (Bangladesh), Joshi Omkar (India)
<Front, from left>Firdaus Priyo Hartomo (Indonesia), Mayor SUZUKI Yasutomo, Tarini Marugesan (India)
Mentor Consultations
▼When?
Monday-Friday, 09:00am-07:00pm (excluding national holidays)

▼Where?
ZOOM Meeting

▼What topics?
You can talk to them about anything: "I don't know how to job hunt in Japan", "I want to work at a company in Hamamatsu", or "I want to start my own business" – it's up to you!

▼How?
Please apply at the following link: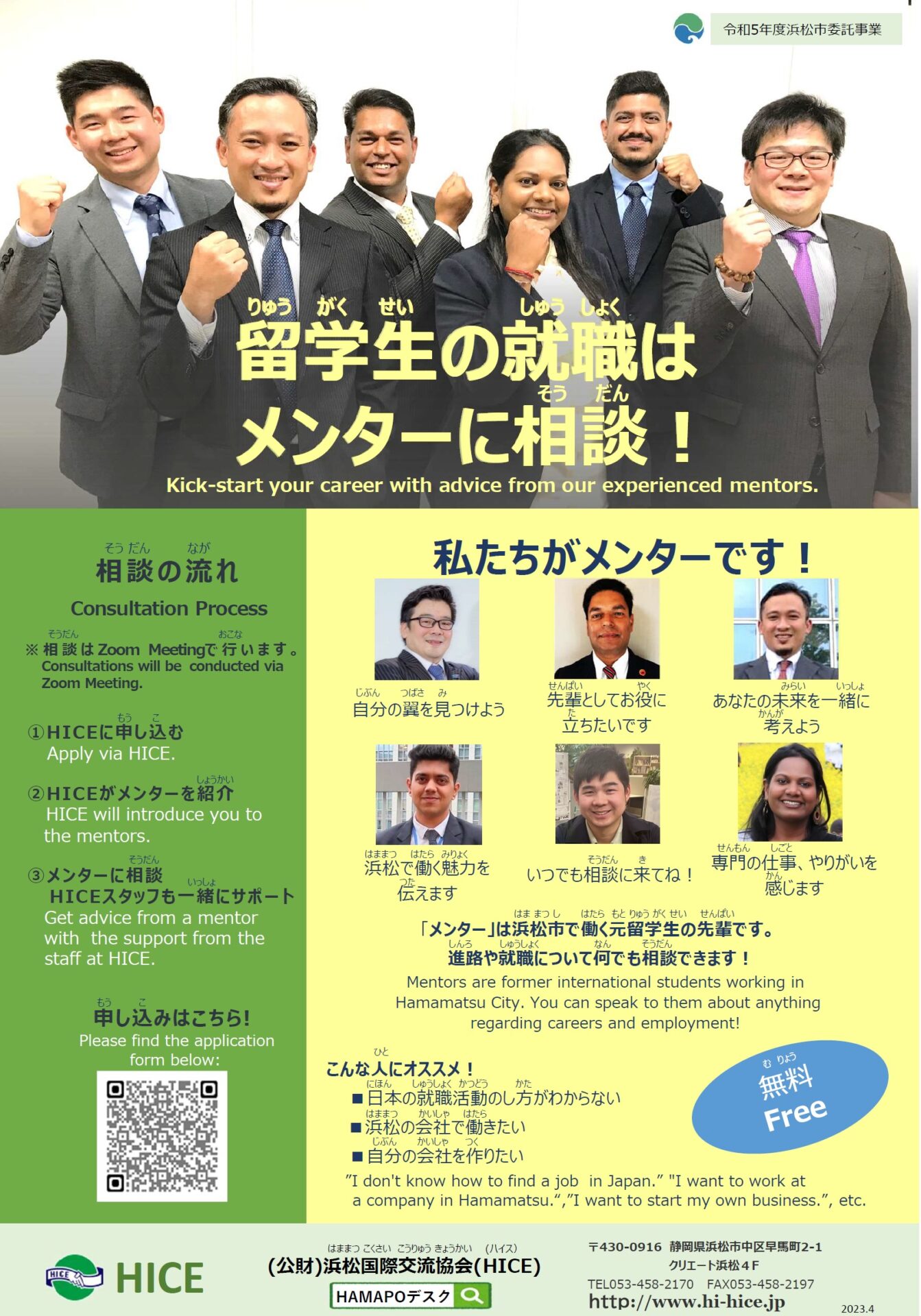 Please contact us at the following number and mail address for any questions about the project.
Tel: 053-458-2170 Email: job_info@hi-hice.jp
Enquiries about this page