※Class limit has been reached so applications are closed.
Learn both the language and the culture.
8 September (Thu) – 1 December (Thu), from 19:00-20:30 Total of 12 Classes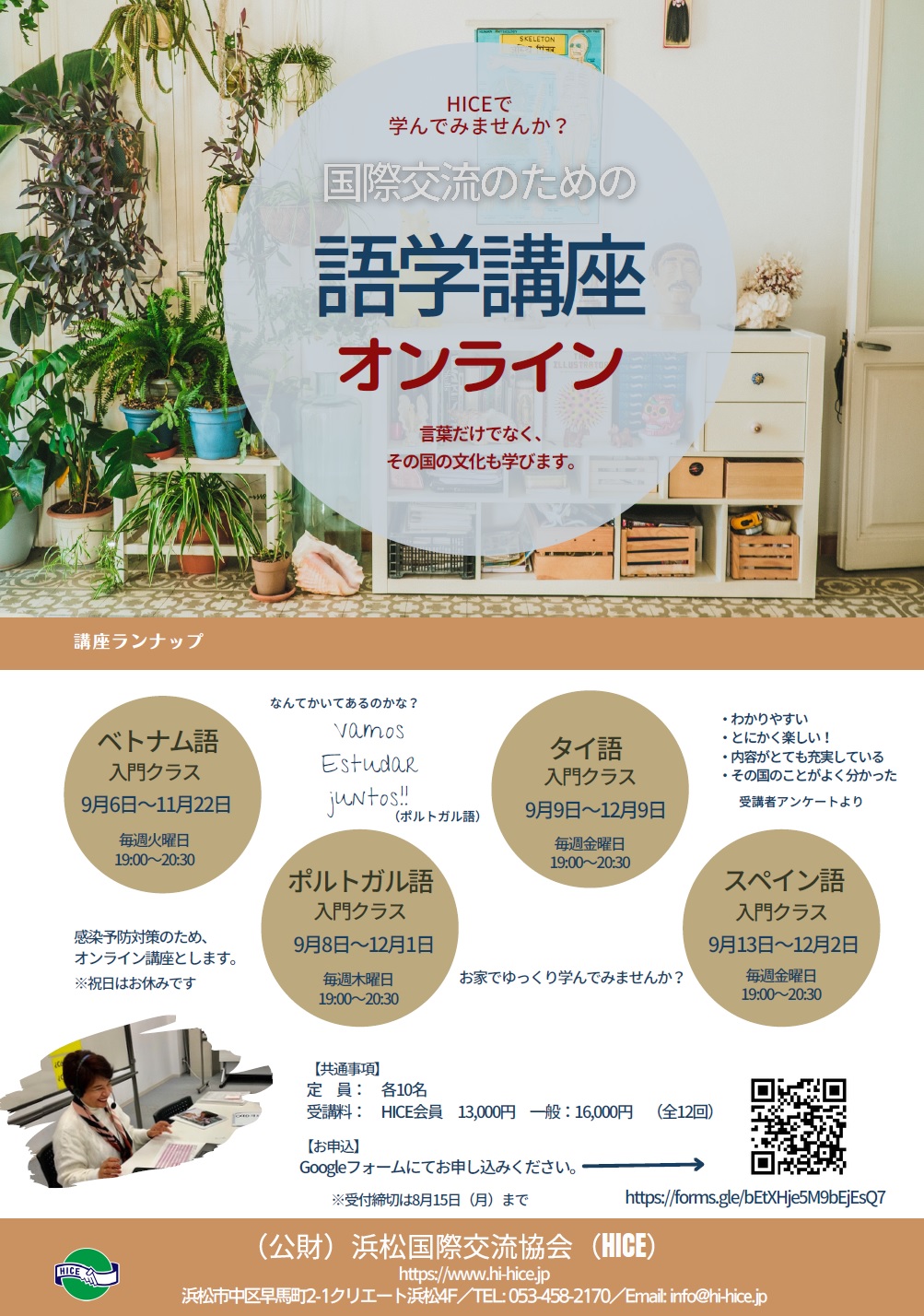 This is a beginners' course to learn the pronunciation, expressions and basic grammar of Portuguese spoken in Portugal, as well as to introduce Portuguese culture through PPTs and other materials.
The course also includes a series of conversation exercises to enable the students to use the language in real life, and at the end of the course they have the opportunity to express themselves in Portuguese by giving a presentation they have prepared.
The course is not only about learning the language, but also about Portugal from a multifaceted point of view. In addition to pronunciation, conversation and grammar, native Portuguese-speaking teachers will discuss various topics during the course, such as 'Portuguese culture and history' and 'how to communicate effectively in Portugal'.
Class Content
1 Orientation
2 Greetings (1)
3 Greetings (2)
4 Pronunciation and letters
5 Personal pronouns
6 Vocabulary of various colours
7 Culture and customs
8 Countries and nationalities
9 Verb s er conjugation
10 Occupation Gender and number of nouns
11 Conversation practice
12 Whole Course Review