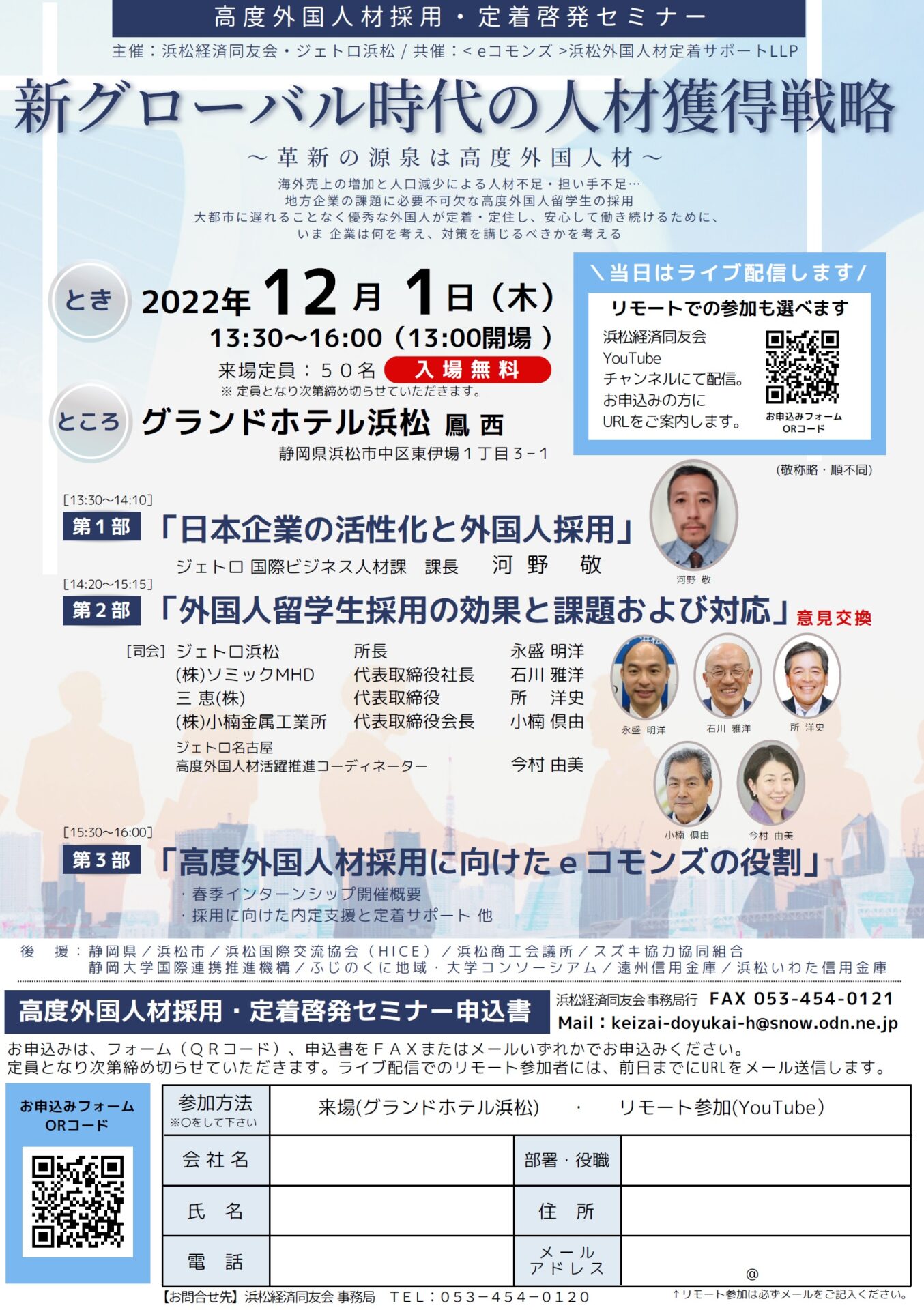 Part 1: "The Revitalisation of Japanese Companies and the Employment of Foreign Workers"
Part 2: Opinion Exchange and Discussion on "The Effects of Recruiting Foreign Exchange Students: Problems and Solutions"
Part 3: "The Role of E-Commons in Recruiting Highly Skilled Foreign Workers"
A live broadcast of the event will be held simultaneously.
To apply for access to the live broadcast, we ask you to please access the URL.
【Application Methods】Form – Please fill out the form and send it to us via FAX or e-mail at the following:
Hamamatsu Keizai Doyukai (Japan Association of Corporate Executives) Office: FAX: 053-454-0121
E-mail: keizai-doyukai-h@snow.odn.ne.jp
Download the application form here!