Hamamatsu City Intercultural Center Project (Practical Seminar)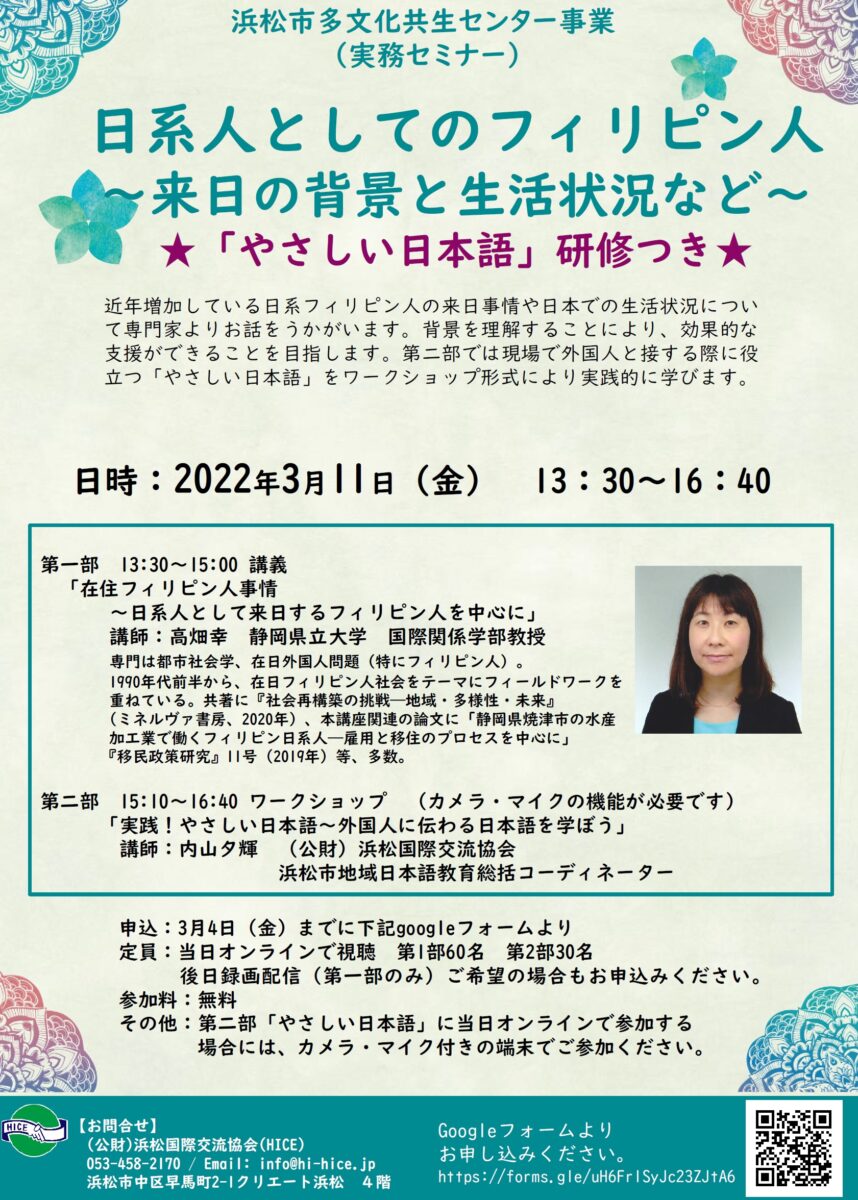 In this session, we will talk about the circumstances of the increasing number of Japanese-Filipinos coming to Japan and their living conditions in Japan. By understanding the background, we aim to be able to provide effective support.
In the second part, we will have a practical workshop to learn "Easy Japanese" which is useful when dealing with foreigners in the field.
Part 1: 13:30 – 15:00 Lecture
The Circumstances of Filipinos in Japan: Focusing on Filipinos of Japanese Descent in Japan
Lecturer: Sachi Takahata, Professor, Faculty of International Relations, University of Shizuoka
Part 2: 15:10 – 16:40 Workshop
Practical! Easy Japanese – Let's learn how to communicate in Japanese to foreigners
Lecturer: Yuki Uchiyama (General Coordinator of Japanese Language Education in Hamamatsu City, Hamamatsu Foundation for International Communications and Exchanges)
(Camera and microphone functions are required)