"The Key to Creating a Place of Learning for Raising Peacemakers" SDGs 16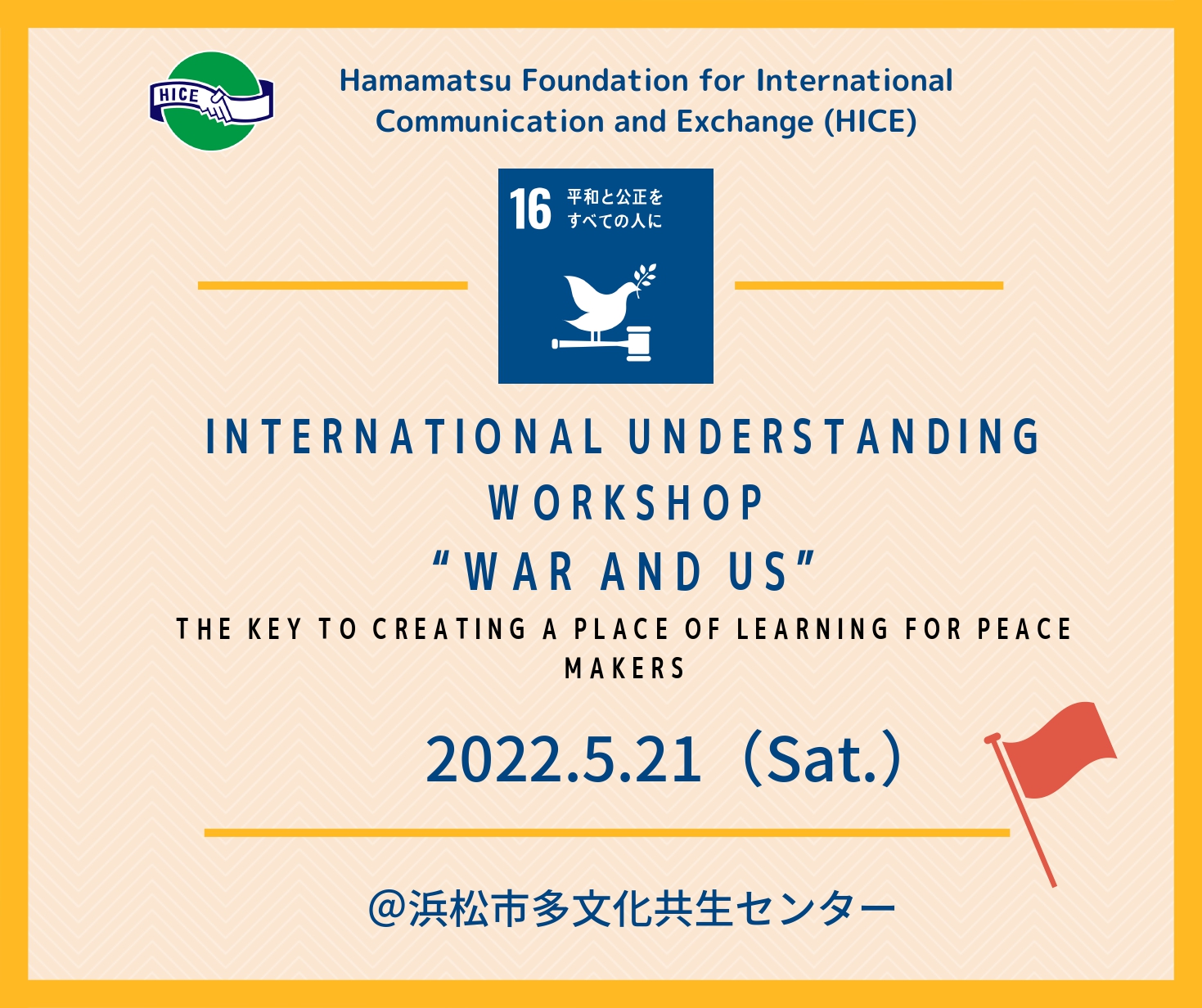 Many people have lost their lives, homes, and rights, such as those to education, due to the Russian invasion of Ukraine. In this workshop, we will not only be taking a deep dive into the world's wars and conflicts, we will also be analyzing various viewpoints and thinking on what we can do. Please feel free to join us.
Organizations, people working in this field of study, students; everyone is welcome!
The Various Viewpoints of the Russian-Ukraine War: What is Media Literacy?
War and Peace Card Game: The Difficulty of Peaceful Diplomacy and What it Means to Carry Nuclear Weapons
Our Smartphones and World Conflict: The Connections Between Our Everyday Live and the Conflicts Overseas
Participant's Discussion Time