Easy Japanese (やさしにほんご) training available in session 2 of this seminar.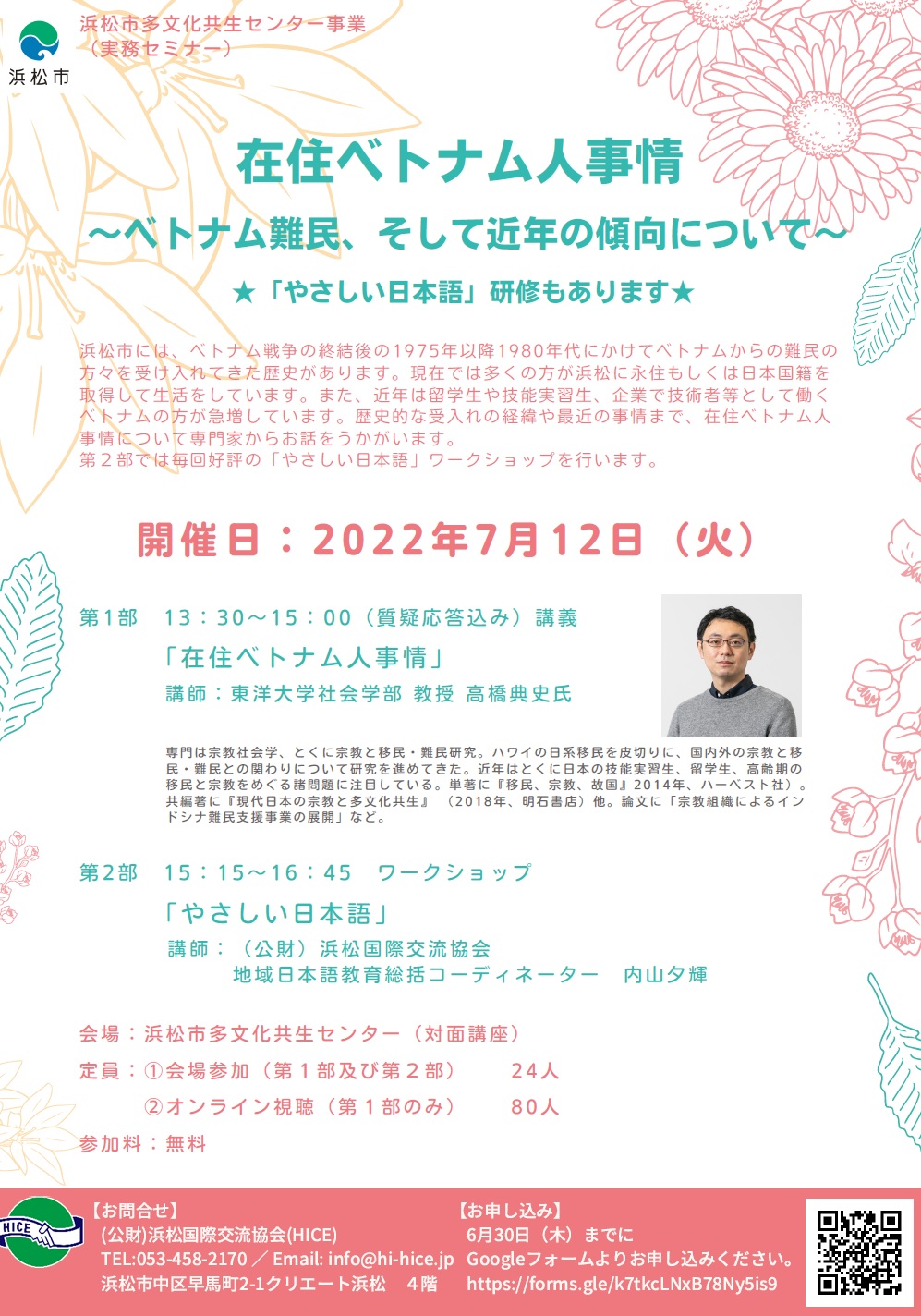 Following the end of the Vietnam War from 1975 to the 1980s, Hamamatsu has a history of taking in refugees from Vietnam
Today, many of them live in Hamamatsu permanently or have acquired Japanese citizenship. In recent years, the number of Vietnamese people working as international students, technical interns and engineers in companies has been increasing rapidly.
Experts will talk about the situation of Vietnamese residents in Hamamatsu, covering everything from the historical background to the recent situation.

Session 1. 13:30-15:00 
'The situation of Vietnamese people living in the country'
Lecturer: Takahashi Norifumi
(Professor, Faculty of Sociology, Toyo University)

Session 2. 15:15-16:45 
'Easy Japanese (やさしにほんご) workshop'
Lecturer: Uchiyama Yuki
(Local Japanese Education General Coordinator)
*Please choose between In-person and online participation. (No video steaming will be available for this event)