August 2022 marks one year since the Taliban assumed effective control of Afghanistan. Currently, the number of displaced Afghans around the world stands at roughly 180,000, with as many as 800 having been evacuated to Japan, including the local staff at the Japanese Embassy in Afghanistan and JICA. One evacuee is currently living and studying in Hamamatsu. In addition, HICE is working on what it can do within the existing framework of support for foreign residents, such as handling requests from Japanese support organizations to match former international exchange students with companies in the city.
With this in mind, the seminar was held to increase awareness and foster understanding for the current situation in Afghanistan as well as the lives of evacuees themselves. In the first half of the seminar we had a lecture from Eri Yamamoto (Shanti Volunteer Association) providing the history and a general overview of Afghanistan, as well as real life experiences shared by Seriya (alias), an evacuee. Following that we heard a talk from Reiko Ogawa (Professor at Chiba University) about the current state of Afghan evacuees in Japan and the issues they face. In the second half we deepened our understanding by hearing directly from evacuees living in Hamamatsu at a panel discussion.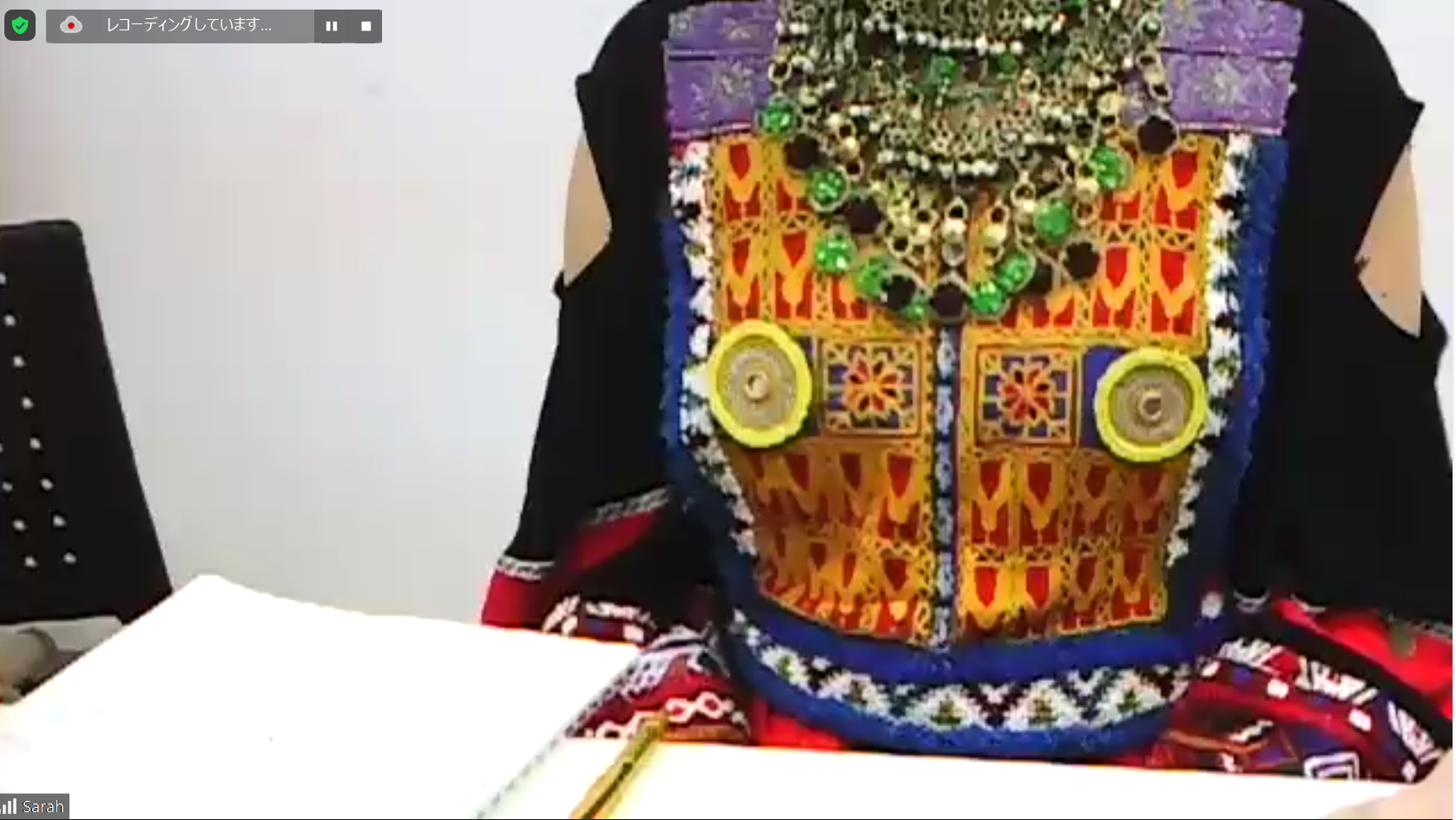 Domestic conflict has been present in Afghanistan since the 1980s and continuously produced refugees. As a result, the country has been receiving support to stimulate the economy since 2001. But just as this support was beginning to yield positive results last year, the Taliban reassumed effective control of the country – threatening women's rights in particular. In addition, fears are rising of this being the worst humanitarian crisis in history, including a food shortage.
"In one day, my twenty years of academic achievement were reduced to zero. Even with my university degree in business, it has become practically impossible for women to find a job in society" says Sara (alias), an evacuee. Another evacuee, Seriya (alias), she lamented her loss of freedom as she was forced to always wear a blue burka that only showed her eyes, was not allowed to drive when going shopping, to the hospital, or elsewhere, and always had to be accompanied by a male guardian.
It was reported that Afghan evacuees presently in Japan are basically former international exchange students who came to Japan as part of Japanese government's human resource development program, conducted as one of the pillars of Afghan reconstruction assistance, or those who worked for the Japanese Government or private organizations. "We are here because you were there" – or in other words, Afghans who have ties to Japan either through previous international cooperation or international exchange are now be prosecuted because of these foreign connections. But how exactly should Japan handle people in this situation?
Whilst Japan has put forward aid for Ukraine in an unprecedented move of refugee support, there has been little official support for Afghan refugees. The rapporteur have come out with a strong appeal for the establishment of a support system that would make the treatment of Ukrainian refugees the norm going forward. The importance of support in the early stages of acceptance into Japan is a point shared by the experience thus far of practicing interculturalism.

"I would be grateful if Japanese language education is first made free of charge, so that I can live my life in Japan independently" says Sara, an evacuee living in Hamamatsu. Their life in Hamamatsu is after all undoubtedly fraught with instability as they find themselves caught between the two extremes of delighting their newfound freedom and worrying about the family they left behind. The seminar reminded us that the least we can do is maintain our interest in the current situation.