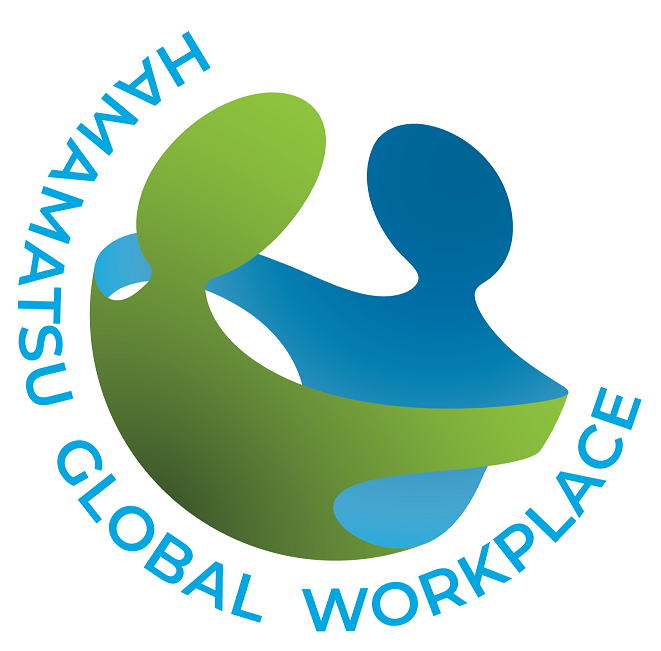 'Hamamatsu Global Workplace' – A Workplace that is Fostering a Foreigner-Friendly Working Environment
Since 2021, HICE (Hamamatsu Foundation for International Communication and Exchange) has been contracted by Hamamatsu City, with the project to certify businesses who are actively supporting the activities of foreign staff.
Not only are the "Hamamatsu Global Workplaces" companies which are excellent in abiding by legislations, but workplaces which have been certified after strict inspections from the viewpoint of interculturalism, by means of interviews with foreign staff.
Examples of Some Initiatives in Hamamatsu Global Workplaces
Encouraging staff to understand foreign cultures
Asking staff to use 'Plain Japanese' to communicate with each other
Understanding of how to make each staff member's special qualities shine
Making support available for learning Japanese
Creating environments which support foreign staff in the workplace
The below companies have applied for, and received certification. For job hunting /careers change opportunities, please enquire at the HICE Employment Support Desk for Foreigners.
E-mail: job_info@hi-hice.jp    TEL:053-458-2170
List of Certified Companies
(Order by Certification Number)
Muramatsu Group Tsuji Seiki Co., Ltd./Hirokawa Seiki Co., Ltd.
Seibu Driving School. Inc.
Maruhana Co., Ltd.
MARUHACHI ASSET MANAGEMENT Co., Ltd.
Yamazaki Electric Industry Co., Ltd.
Herutu Electronics Corporation
Enshu Shinkin Bank
Social Welfare Corporation TENRYU-KOHSEIKAI
Aicare Co., Ltd.
Somic Ishikawa Inc.
Social Welfare Corporation Jihian
MPP KOMATSU Co., Ltd.
Keiseikai Social Welfare
Enshu Railway Co., Ltd.
MORSON JAPAN Co., Ltd.
CPoint Corporation
Maruzen Tokai Co., Ltd.
Toyo Shoji Co., Ltd.
Kyodo Corporation
Komatugumi Co., Ltd.
Hamana Works Company Limited
Shin-ei Sogo Service Co., Ltd.
Fumioka Construction Co., Ltd.
Fujiyama Co., Ltd.
Acty System Co., Ltd.
Sankoukai Social Welfare Corporation
Yamaha Corporation
Met Co., Ltd.
Tokai Gesui Co., Ltd.