HICE was commissioned this project by Hamamatsu City to match foreign job seekers with local companies. We also provide support to help them settle down after they have found a job. We also provide consultation services for companies that are thinking of hiring foreign residents.
We also offer a range of other services to meet the needs of our clients, including training for both foreign and Japanese employees and the dispatch of career consultants.
When: Monday to Friday, 9:00 – 17:00 (Lunch break 12:00 – 13:00)
Where: HICE (Intercultural Center) (CREATE 4F, 2-1 Hayauma-cho, Naka-ku, Hamamatsu-shi, Shizuoka-ken)
Specialized counselors available for consultation in multiple languages
Consultations for:
1) Job-hunting Consultations for Foreign Residents Looking for Jobs
2) Recruitment Consultations for Companies Hiring Foreign Workers
We are currently calling for applications from companies looking to hire foreign workers and foreign workers looking for a job.
You can download the application from the HICE homepage (www.hi-hice.jp).
To make a reservation or for more information, contact 053-458-2170 or email: job_info@ayatori-ito
Job Seeker Registration Form
Registration Form for Businesses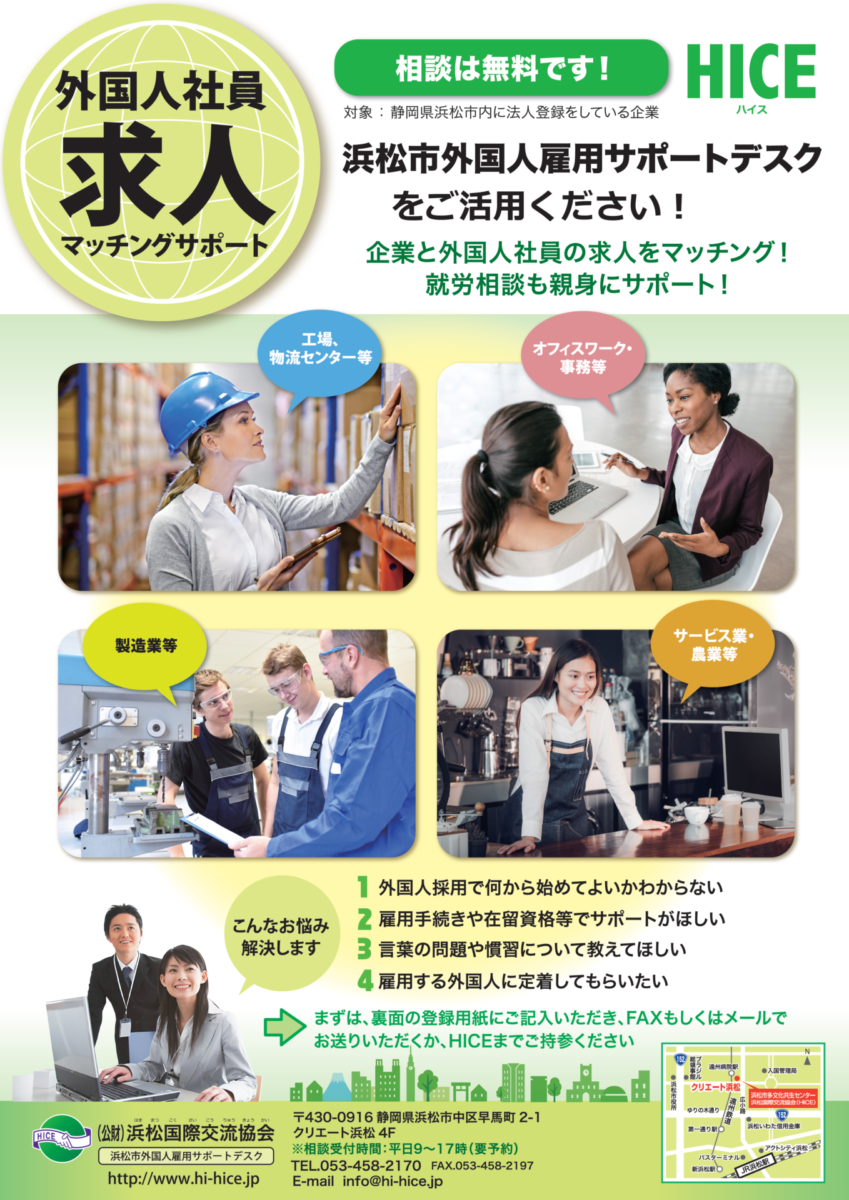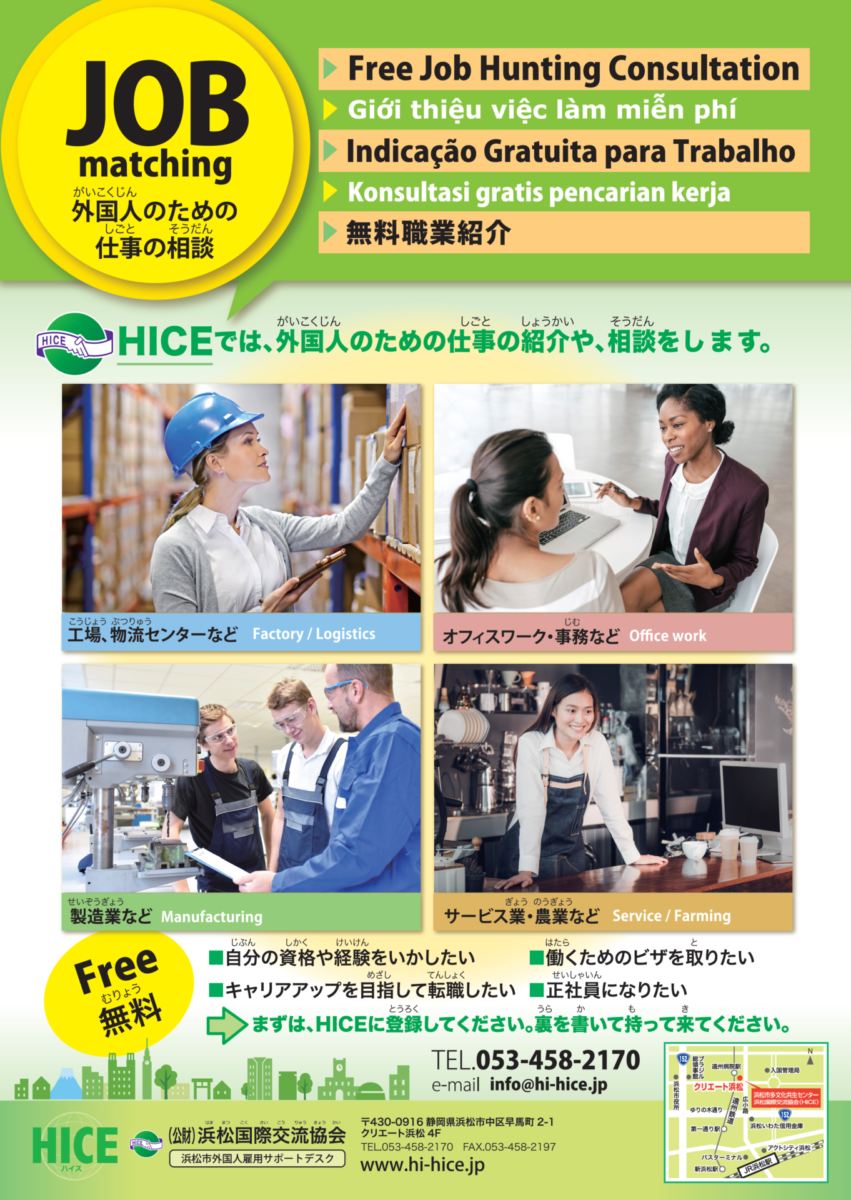 Success Stories from the Employment Support Desk for Foreigners
We have interviewed some people who have been successfully matched for employment by the Hamamatsu Employment Support Desk for Foreigners.
They are making the most of their abilities and working in a variety of workplaces.
Useful Information for People Who Want to Work in Hamamatsu
The Hamamatsu Employment Support Desk for Foreigners has released a video on YouTube with useful information for people who want to work in Hamamatsu. We introduce where to look for information that we will be useful to those who are looking for work and those who are currently already working in easy Japanese. We hope that the video can answer some of the common questions that we get from our visitors.
Watch the video here (Youtube)→ 「Useful Information for People Who Want to Work in Hamamatsu」(In Japanese)
Enquiries about this page