Once a year we hold a seminar for high school students attending public high schools to support them in finding employment.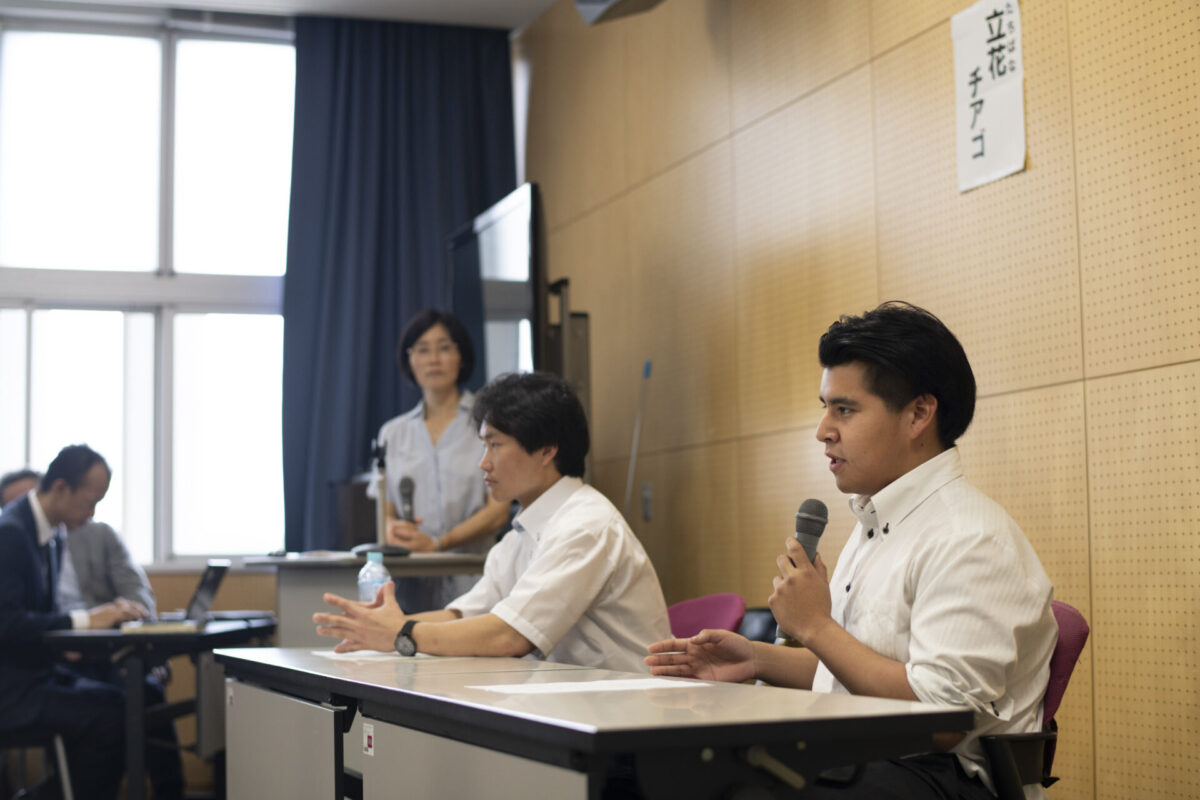 HICE has been running the seminar on behalf of Hamamatsu City since 2014.
For high school students attending public prefectural high school courses in Hamamatsu City, working people with foreign roots share their job hunting and work experience, and companies introduce their work.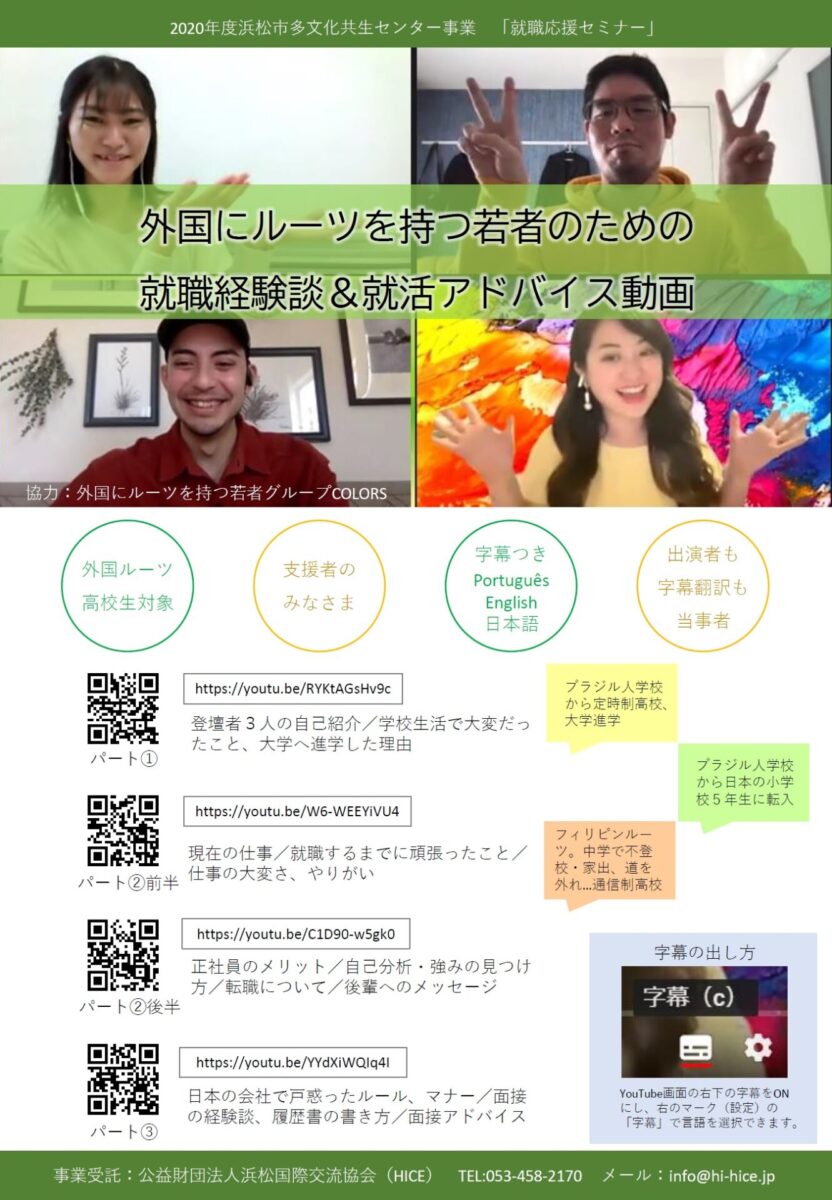 Job Hunting Tips for Young People with Foreign Roots
In 2020, together with COLORS, a group of young people with foreign roots, we produced a video with tips on job hunting for high school students with foreign roots and their supporters.
The videos are available on YouTube. Please feel free use them.
Enquiries about this page