Disaster Preparedness Multilingual Support Center
Based on the Hamamatsu City Regional Disaster Preparedness Plan, Hamamatsu City and the Hamamatsu Foundation for International Communications and Exchanges concluded an agreement on March 5, 2015 regarding the establishment and operation of the "Hamamatsu Disaster Preparedness Multilingual Support Center" for the purpose of supporting foreign residents in times of disaster.
About the Center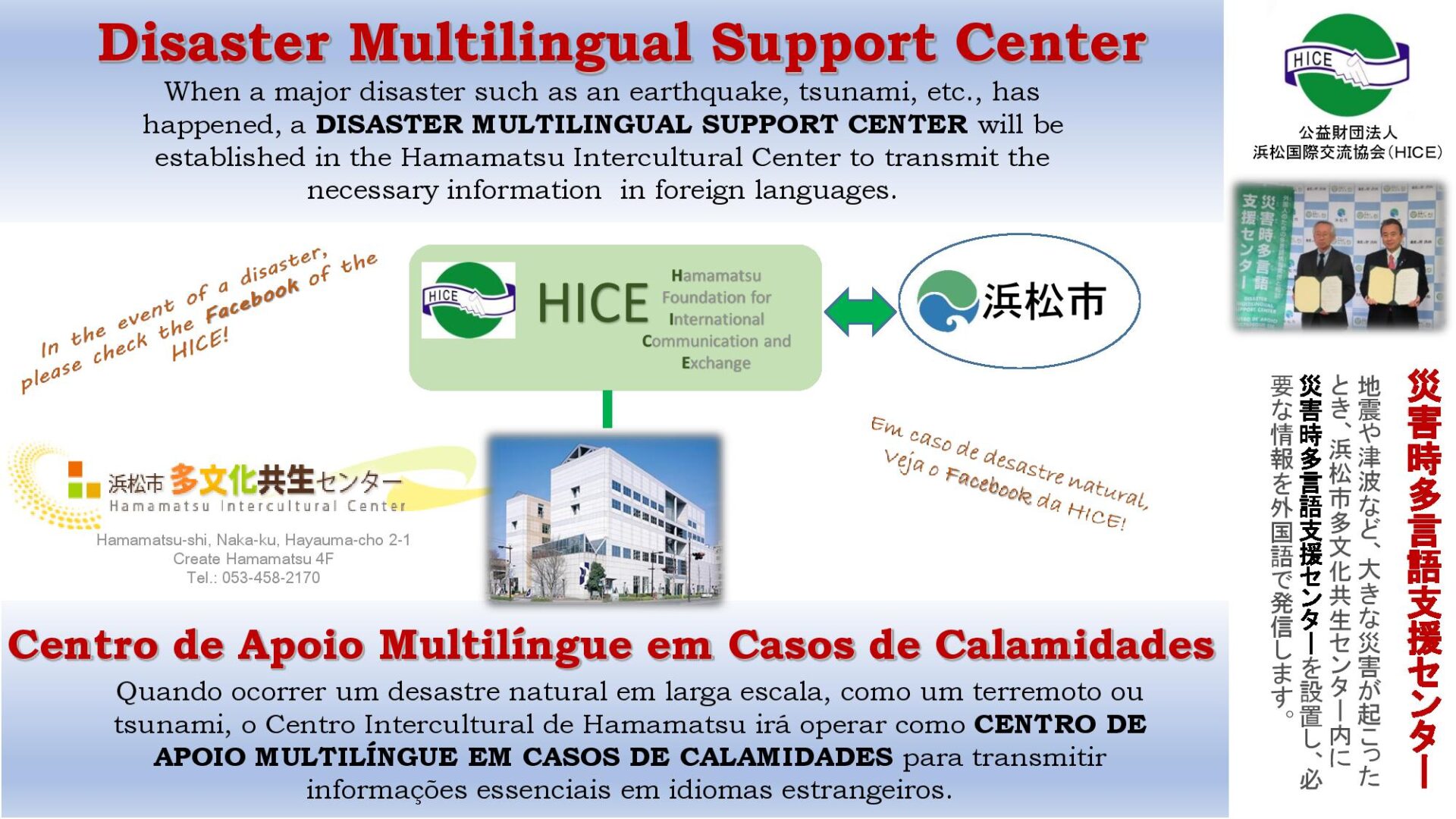 Disaster Preparedness Foreign Language Signs and Easy Japanese Sheets
Available Languages: English, Chinese (Simplified), Chinese (Traditional), Korean, Tagalog (Philippines), Portuguese (Brazil), Spanish (Spain, Peru, etc.), Vietnamese, Thai, and Indonesian.
Multilingual Disaster Preparedness Map 2020
We have published a Disaster Preparedness Map. You can check disaster preparedness information in Portuguese, Spanish, English, Vietnamese, Indonesian and easy Japanese. It can be found on the HICE website and also on the website of the Consulate General of Brazil. You can also find it at various shops. For more information, please contact the HICE (Tel: 053-458-2170).
You can download it from the following link.
Disaster Alert Levels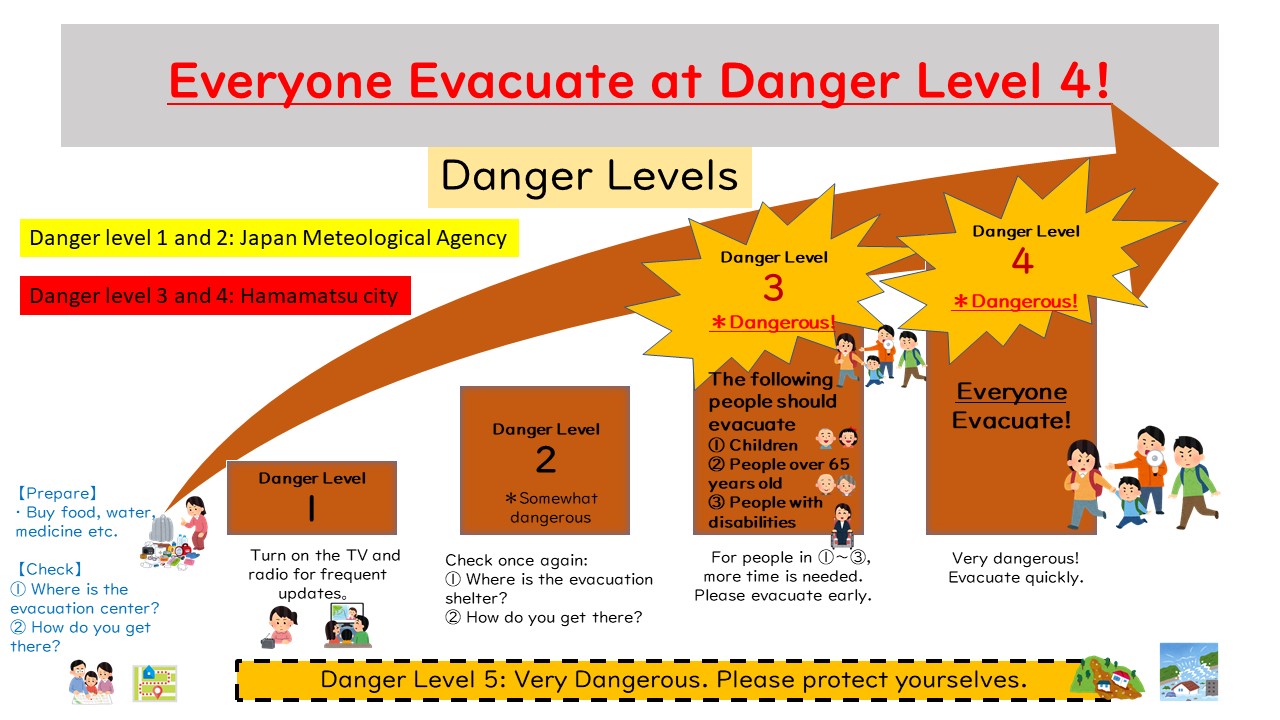 https://www.jma.go.jp/jma/kishou/know/bosai/alertlevel.html
Disaster Preparedness Multilingual Volunteer Training Programme
45 participants from 7 countries, 35 of the participants completed the programme. (Brazil, Philippines, China, Peru, Indonesia, Vietnam, Canada)
● Main Program for the Fiscal Year 2021
11/27 (Sat) "Visit to the Disaster Prevention Learning Center and Earthquake Generating Vehicles".
10/27 (Sat) "Disaster Training at Enshu Hospital"
12/9 (Sun) "Learning from Disaster Volunteer Experience"
Hamamatsu Disaster Preparedness Hotmail
The Hamamatsu Disaster Preparedness Hotmail is an email service which sends emergency information, local information and meteorological information etc. to registered users.
→Hamamatsu Disaster Preparedness Hotmail
Official Multilingual Information Website – Canal Hamamatsu
You can check necessary information in Japanese, English, and Portuguese when there is a major earthquake or typhoon.
Enquiries about this page