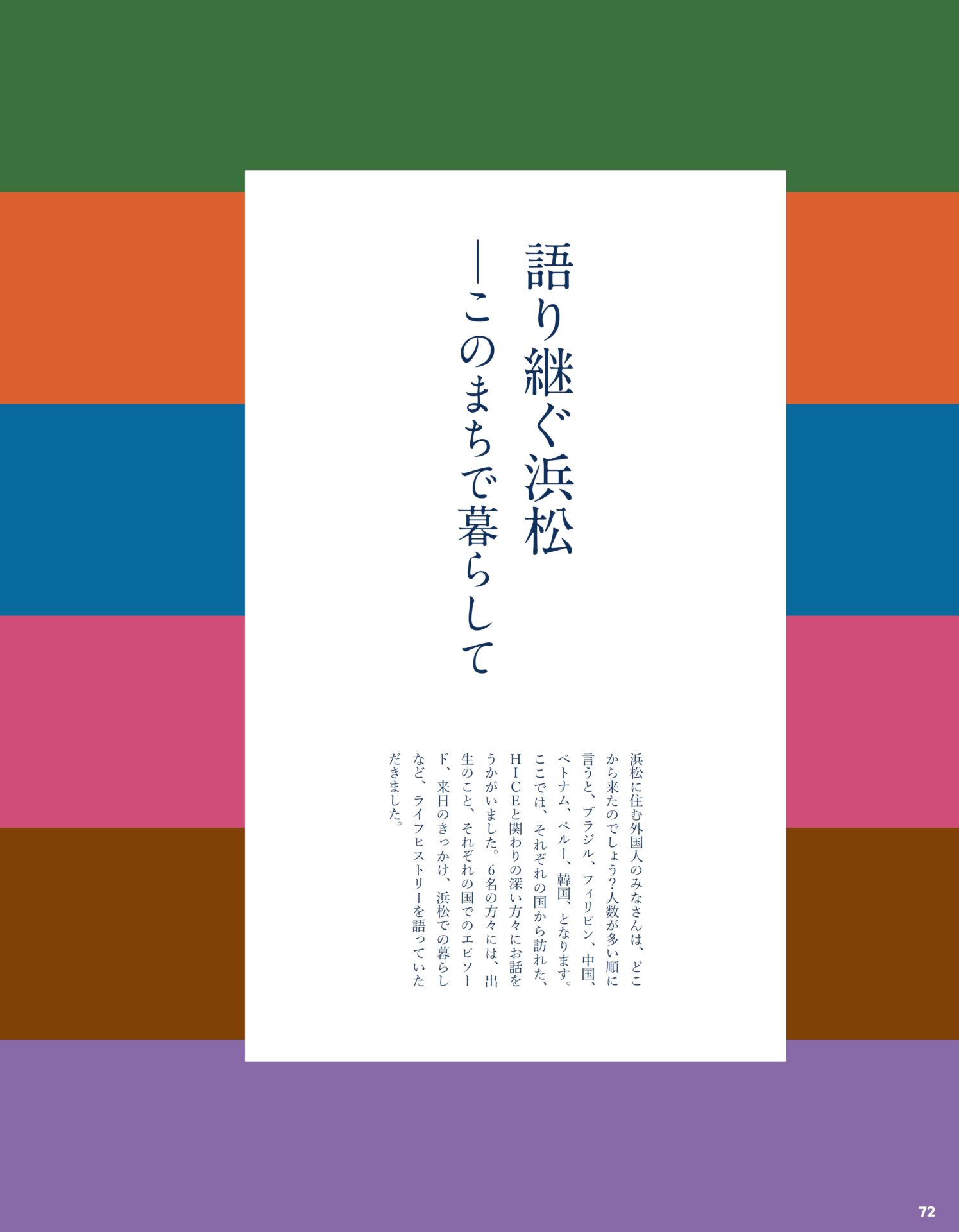 Where do all the foreigners who live in Hamamatsu come from?
In descending order, they come from Brazil, the Philippines, Vietnam, China, Peru and Korea.
Here, we interviewed people from each of these countries who are closely related to HICE and asked them to share their life histories, including their births, episodes in their countries, reasons for coming to Japan, and their lives in Hamamatsu.
(Excerpts from the HICE 35th Commemorative Book)
All articles are written in Japanese only.
・"My father always said that if you work hard and are honest, you will succeed. That's what he always told me."
    Toshiei Masuko (from Brazil)    【1】 【2】 【3】
・"Being married and living in Japan made me feel like I was here for the first time."
    Grace Nakamura (from Philippines) 【1】 【2】 【3】
・"I didn't think about leaving my country just because life was hard."
    Akira Yamada (from Vietnam)     【1】 【2】 【3】
・"I was lucky in that everyone I met was very kind."
    Zhao Jiao Yang (from China)       【1】 【2】
・"When I grew up, I came to understand both Latin and Japanese ideas."
    Mariela Noguni (from Peru)   【1】 【2】 【3】
・"Our work is making life easier for foreigners today."
    Lee Kang Sung (from Korea)       【1】 【2】 【3】
Enquiries about this page