Seminar for Business Owners on Filing Tax Returns (December 4th 2021)
Hamamatsu holds free tax advice sessions for foreign residents every year. In recent years, many Brazilian sole traders have come looking for advice, so the Hamamatsu West Tax Office organised a class to explain in more detail how to prepare those sole-trader accounts correctly. The class included specific examples of necessary expenses, and how to organise their books in order to be ready for filing their tax returns.
Participants commented that as they were working from home, they were not aware that rent, utilities and other such expenses could be included as business expenses. They also stated that from now on and in the future, they could prepare their bookkeeping properly.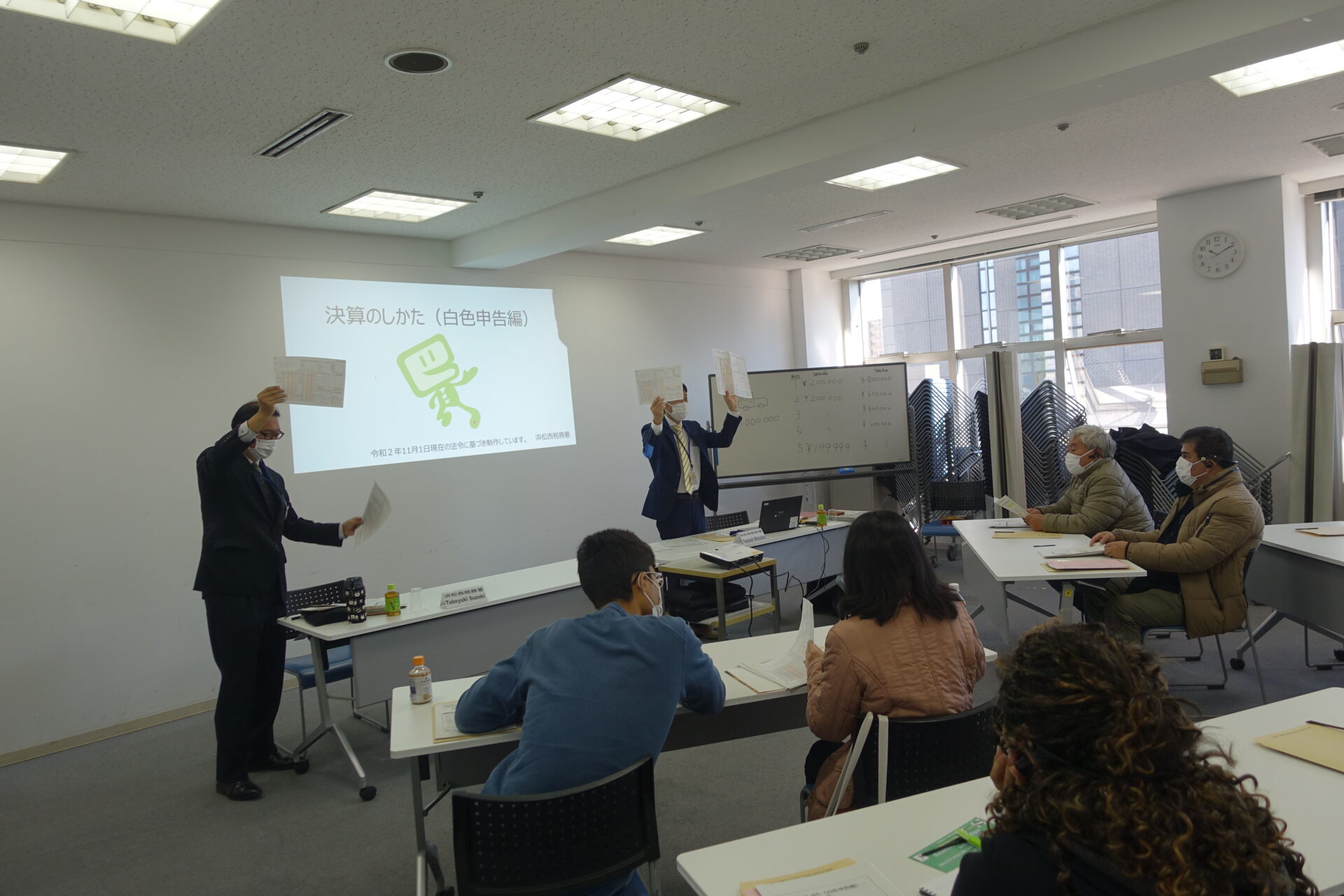 Conciliation Services for Brazilians in Japan (December 19th 2021)
We held a seminar jointly with the NPO Hamamatsu Brazilians Association (ABRAH). It was an online reconciliation and mediation service for Brazilians living in Japan, which was launched in September 2021. Mediation can now be carried out on the internet to resolve various situations such as divorce, custody of minors, alimony and division of property during divorce.
An ABRAH representative and Brazilian lawyer, Etsuo Ishikawa, have been involved in this project since its launch in 2013. The Brazilian residents who attended the seminar listened attentively and with gratitude.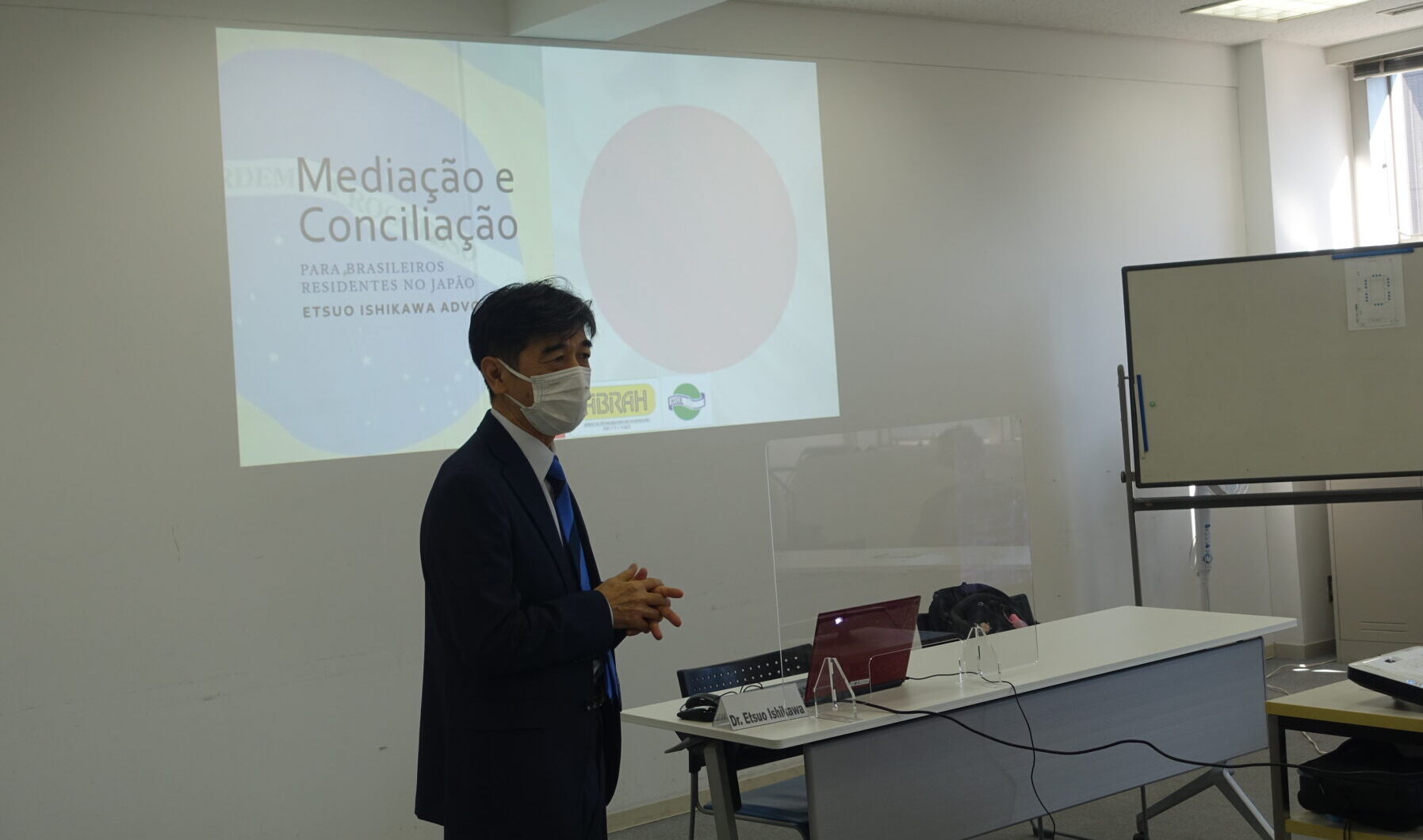 Preparing for Retirement (February 19th 2022)
A seminar on 'Japanese Pensions' was held for the Filipino Community on February 19th.
Mr. Kaneyokoyama, Director of the National Pension Division of Hamamatsu East Pension Office, explained in detail the differences between the National Pension Plan and the Employees' Pension Plan, to approximately 10 participants. He also included simulations and reimaginings of what life would be like fiscally in the future and how to apply for exemption when in financial difficulty. One participant commented 'I learned a lot! I'm so glad I went! I wasn't aware that the Philippines and Japan had a social security agreement. So now I feel safe even if I decide to go home."
As of February 1st 2022, Japan has social security agreements with 23 countries.
Interpretation Techniques (February 20th 2022)
Lecturer, Ms. Shizuyo Yoshitomi, has been working with foreigners for more than 30 years. On this occasion she explained the necessary skills required for community interpreting in the Filipino Community. She used multiple case studies to assist her teachings. Some of the case studies included: what to do when somebody asks you to translate a letter while you're waiting to interpret for them, what to do when someone asks you to report a lie because the truth is too sensitive to report, and what to do when you cannot understand what is being said at all during an interpretation. Approximately 10 participants took part in the class. They commented that the session was very informative and that some of their long held questions had been finally answered.