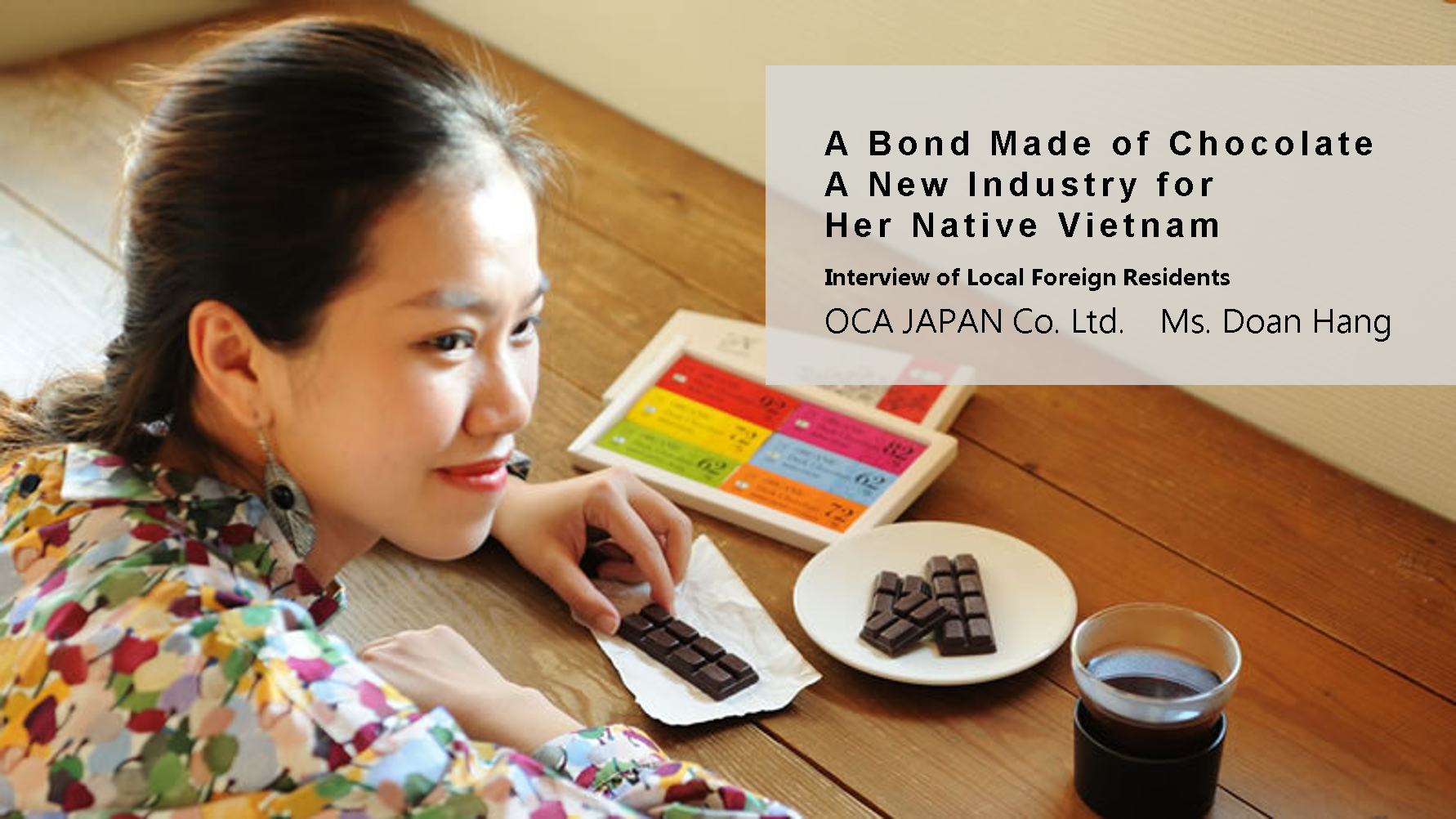 Promoting the Precious Cocoa from Her Hometown to the World with Support from Japan
At first glance, Ms. Doan Hang may just look like a lady selling chocolates, but actually her work is connected to the development of the Bà Ria-Vũng Tàu Province back in her home country of Vietnam.
Normally you can find her in Hamamatsu at OCA Hamamatsu, the company shop of OCA Japan Co. Ltd, selling organic chocolate products like Cocoa Puddings and Cocoa Tea. The products sold at the shop are all made from high-quality organic cocoa produced in Bà Ria-Vũng Tàu Province. Not a lot of cocoa is produced in Vietnam so it is still not very well-known, that being said it has had the opportunity to gain more attention when it won an award at a chocolate festival in Paris, France. In recent years, its flavor has started to garner high praise from those in the sweets industry around the globe.
"I also didn't know that Bà Ria-Vũng Tàu Province grew cocoa until I started this job. Bà Ria-Vũng Tàu Province is a popular tourist area in Vietnam, about 2 hours away from Ho Chi Minh City by car. The area is rich in oil so there is also a business side to it, and it has a similar atmosphere to Hamamatsu since it is close to the mountains and the sea. In that sense, Hamamatsu is very easy to live in for someone like me who has lived in Bà Ria-Vũng Tàu Province since I was in high school." Ms. Hang has always dreamed of Japan since she was in high school. Ms. Hang loves music. She wanted to be a piano teacher when she had just entered university, but her family advised her to specialize in something related to business so she majored in accounting. Little did she know at the time that it would prove to be useful later when she started to work here in Japan.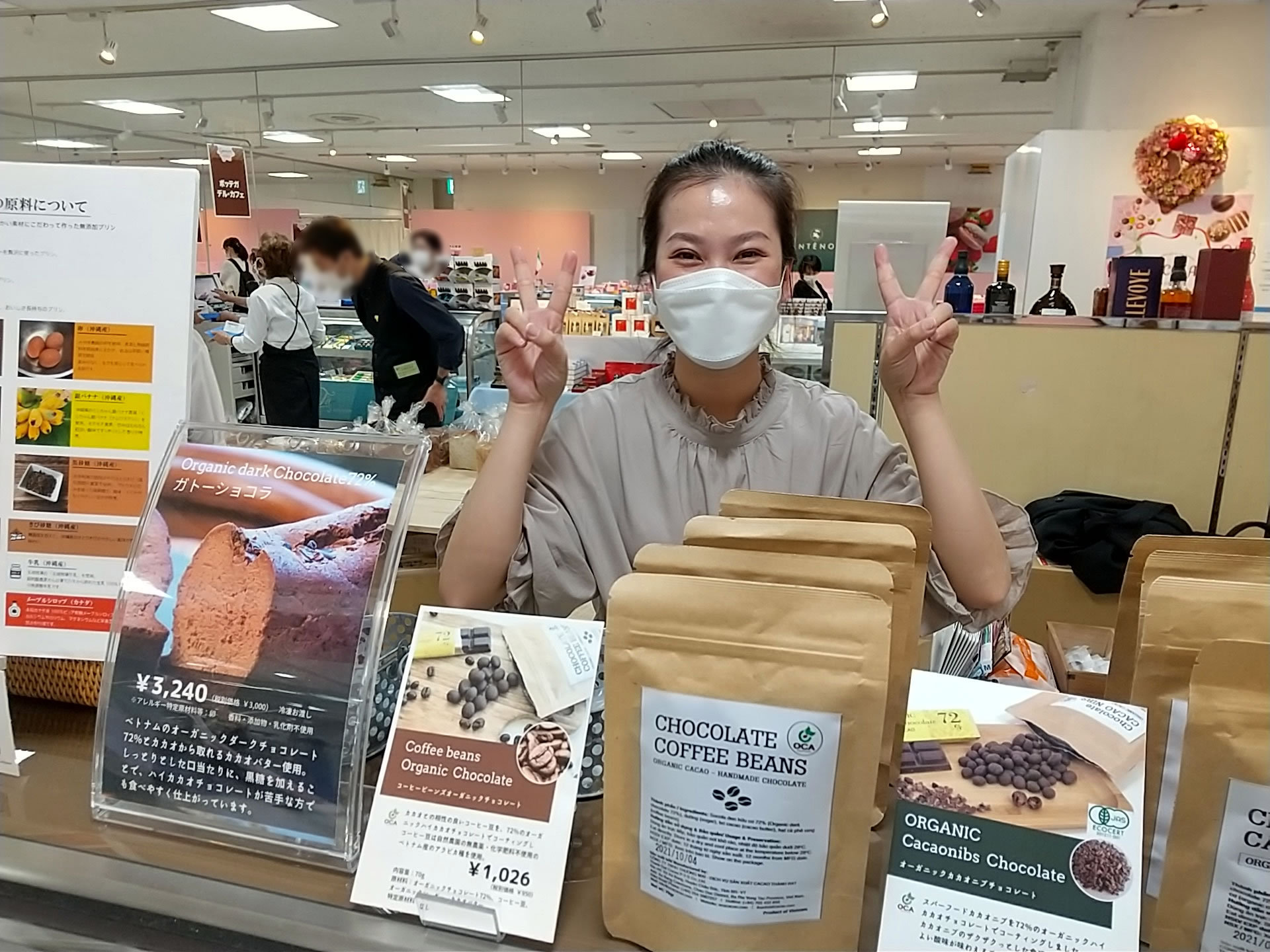 Learning Japanese from Her Aunt, and Rubbish Trouble in Japan
The reason Ms. Hang developed an interest in Japan was because of her aunt. Her aunt worked in a Japanese company and could speak Japanese. Japanese companies had a clean and respectable reputation from Ms. Hang's perspective. Ms. Hang, wanting to one day work in a Japanese company, learnt Japanese from her aunt and studied Japanese via famous anime that are popular in Vietnam like Doraemon and Detective Conan, all while commuting to university in Ho Chi Minh city. Ms. Hang came to Japan as an exchange student after graduation. She told me about her first impression of Japan when she arrived; "I thought that the streets were really clean." She had classes for 4 hours day at a Japanese language school, and after that, a part-time job at a local shop, both cooking and on the tills. Of course during the early days of her time in Japan, she had trouble with her Japanese. There was a big difference in how the rubbish was disposed of here in Japan compared to Vietnam. She was surprised by the rules for burnables, non-burnable and recyclables, as well as the rubbish schedules. It took some time for her to get familiar with it all.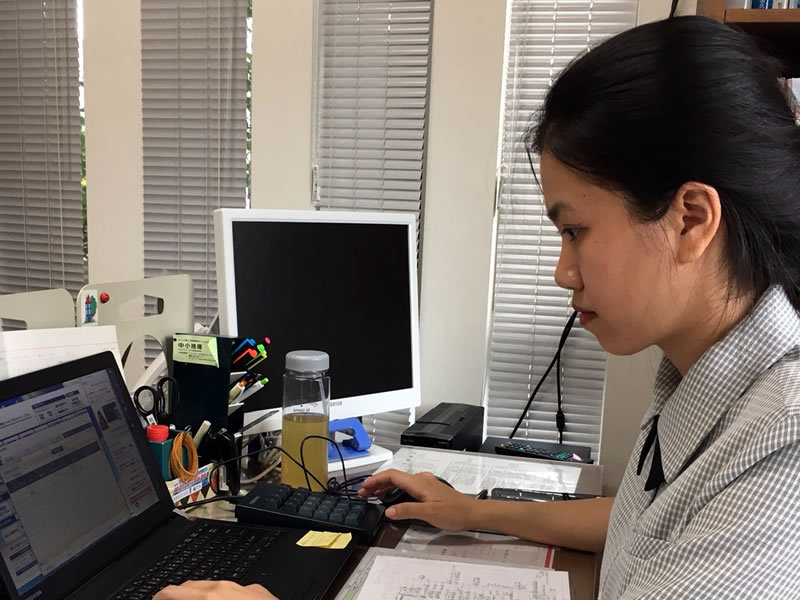 Handpicked by a Start-Up, Diversification of the Cocoa Farms
The current president of the company knows her aunt in Vietnam. The company was looking to hire someone to manage their cocoa project, and Ms. Hang took the opportunity. Regarding Ms. Hang, the president said "Ms. Hang graduated from a very good university; it was the perfect time to start the project." The work of OCA JAPAN is not simply the import and sale of cocoa and chocolate. Even if high-quality cocoa is produced in the Bà Ria-Vũng Tàu Province, it is usually bought in large batches for a low price. So, OCA's true goal is to bring about a new industry standard by introducing a suitable diverse agricultural system for the exhausted cocoa growers. In order to get a fair trade when making deals with the rest of the world, they need to follow strict regulations guidelines for production such as those set by Japan's Organic JAS certification, EU Organic Logo and USDA Organic certification.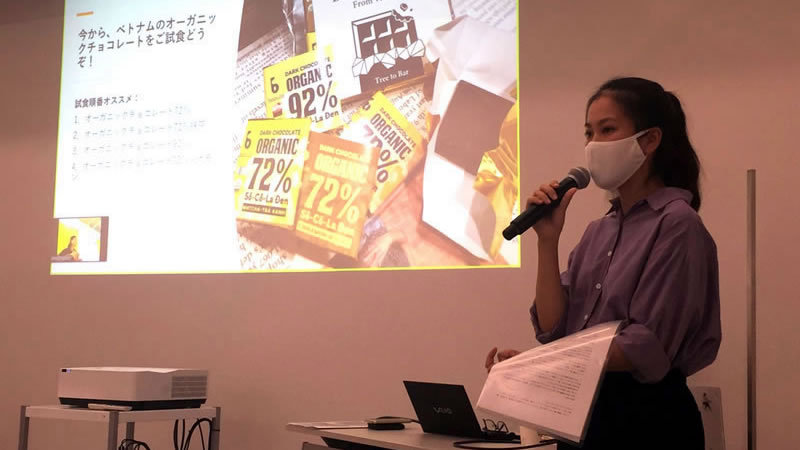 A Business Model for Trading with the World, and Increasing Responsibilities
Ms. Hang hit the ground running with job-hunting in Japan. It was the company president's wish for her at the center of the project, but in making a new business model she has encountered a series of difficulties. Putting to use the knowledge of accounting that she learnt in university she wore herself out thinking about how to operate in the red. But, this was the job in Japan that she had always wanted. To say nothing of the fact that it also connects to the development of her native country, her own home town even. She couldn't just give up on this job. "When I visited the cocoa farmers in Vietnam, I saw the hard work they were doing to meeting strict regulations in order to a real organic product, and the pride they have in their work. It became a source of encouragement for me when things get tough."
It has been 4 years and a half since Ms. Hang arrived in Japan. "I am so thankful I got this job". Her goal for the short-term is for OCA Japan to get more publicity, and grow as a company. She plans on promoting the brand in Tokyo and Osaka as well with the view of moving OCA on the world stage too. She is currently focusing on her career where she will be the representative of OCA JAPAN in a few years. On the weekends, she meets up with her Vietnamese friends that she met at the Japanese language school for food and a chat. She is enjoying life in Hamamatsu.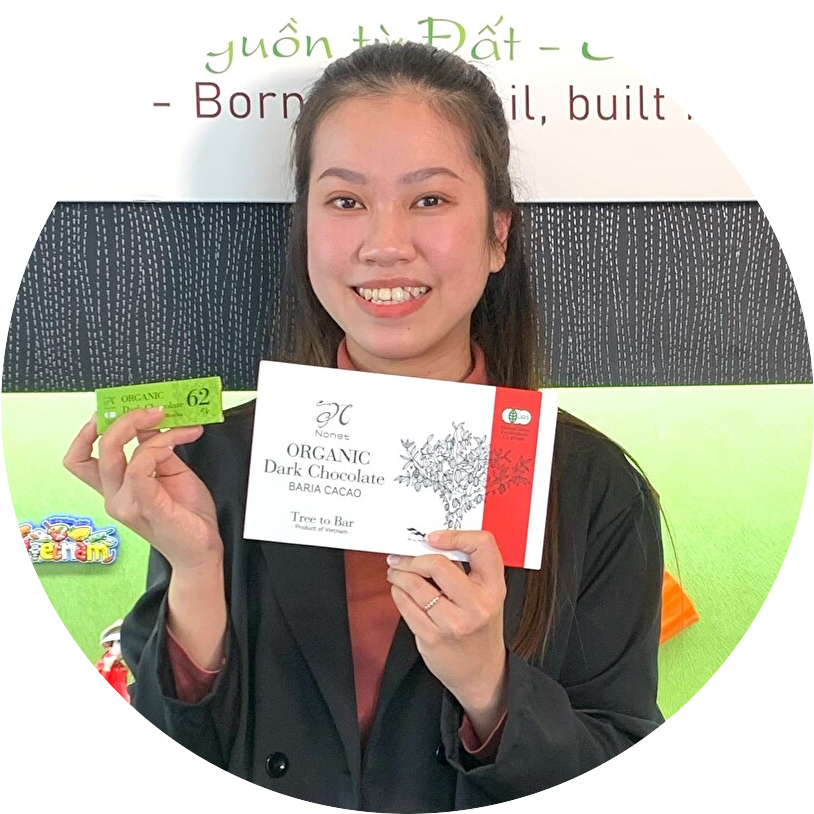 Doan Hang, 26 years old.
From the Bà Ria-Vũng Tàu Province, Socialist Republic of Vietnam.
She came to Japan in October 2017.
Her hobbies include music and cooking.
She has been working for OCA Japan for 3 years.
Her strengths are her willingness to try new things, team work, and her pleasant and positive personality.
Her vision for the future is to launch the OCA cocoa brand internationally.
このページについてのお問合せ先
浜松市企画調整部国際課
住所:〒430-8652 浜松市中区元城町103-2  電話:053-457-2359
メール:kokusai@city.hamamatsu.shizuoka.jp